ID_Land has celebrated two major milestones across our medium-density portfolio, selling $56m worth of stock during Port Lane's opening weekend, and reaching 100% sold at our hugely successful inner-city townhome project Yarraville Place.
The milestones come at a significant time for ID_Land with medium-density stock now comprising roughly 25% of our portfolio, following two years of rapid diversification and evolution.
Port Lane's opening weekend success mirrors that of Yarraville Place, which sold $45m – more than 50% of all stock – when it launched in late 2019.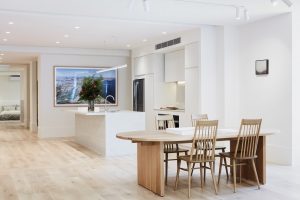 The project team on Port Lane comprises ID_Land's most-trusted collaborators; Rothelowman will lead the architecture following successes seen at Yarraville Place and Canvas – among other previous projects over the course of our 10-year-long relationship.
Hecker Guthrie will be designing the interiors at Port Lane, following its recent work with ID_Land at Canvas, and Tract will again be responsible for landscape architecture.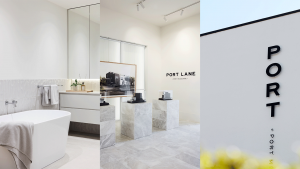 Port Lane's display suite, which brings together the refined details prevalent throughout each of the architecturally designed townhomes, will open to the public from April.
The successes seen at Port Lane and Yarraville Place underpin ID_Land's acquisition and development model; premium inner-city infill sites that complement the company's built-form and greenfield pipeline, says joint managing directors Matthew Belford and Jeff Garvey.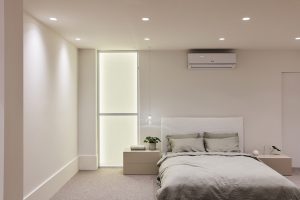 "Across our own portfolio we have seen the popularity of medium-density stock continue to soar, and last year's COVID response, economic stimulus, and subsequent recovery drove many buyers to accelerate their homebuying plans, and seek residences closer to the city,"
– Jeff Garvey, Joint Managing Director, ID_Land

"As townhome popularity rises and the market shifts, our team will continue to seek infill sites in prime locations to cater to this demand.
"In the longer-term, we see our medium-density portfolio complementing our regional and greenfield pipeline, as changing market conditions and lifestyle priorities stoke buyer interest across both sectors,"

– Matt Belford, Joint Managing Director, ID_Land
Construction teams at Yarraville Place are currently restoring the site's heritage bluestone, as civil works race towards completion. In May, construction work on the project's first townhomes will begin.
More information on Port Lane can be found at portlanepm.com.au
More information on Yarraville Place can be found at yarravilleplace.com.au