The first six months of 2022 have been and gone in the blink of an eye, and as we continue to progress works across our growing portfolio, we are taking a moment to reflect on the year so far. In January our managing director Matthew Belford shared his thoughts and predictions for the year ahead, in February we announced our largest acquisition to-date and commenced works at Port Lane, and in April we took the reins of our first interstate project – Dawn Walloon.
Also in Queensland, we recently opened the doors to our Brisbane office, while at Dawn Walloon we held an open day for the new display village  – our first such event interstate!
As we look to the next six months, we are looking forward to launching exciting new projects, delivering more lots and titles, completing established projects, and continuing to seek out acquisitions in Australia's fastest growing residential corridors.
" Looking back on the last six months, we have achieved major milestones and our most significant acquisition to-date – we are in a strong position at this point of the year, and we're looking forward to continuing to deliver lots, Titles and Settlements across our Victorian and Queensland portfolio,"

– ID_Land joint managing director Jeffrey Garvey said.
---
Reviewing 2022 to date
This year started with joint managing director Matthew Belford sharing his thoughts on the year ahead with The Urban Developer, touching on the continued popularity of the regions, the sustained strength of the Queensland market and the importance of accessible housing as affordability continues to tighten. To read Matthew's predictions, head to The Urban Developer.
In February, our team announced a major $140m acquisition in Clyde – our largest to-date. The site will become a 1200-lot community, once the 1,099ha Clyde South Precinct Structure Plan (PSP) is rezoned for residential development in coming years. To read the full story via Larry Schlesinger of the AFR, follow this link.
Also in February, we commenced work on the 122 Rothelowman-designed townhomes at Port Lane – which sold out in just six months after launching in 2021. Following completion of demolition late last year, preload works across the site are now underway – ahead of civil works beginning in Spring. To read more, head to the ID_Land website.
In April we took over Dawn Walloon, heralding in a new era of community living in south-east Queensland, and revitalising an established neighbourhood. The community will bring together an existing network of residents, natural surrounds, parklands, walking tracks, and so much more.
Dawn's DV launches with a bang
In June, we welcomed over 150 people to the opening of the Dawn Display Village in Walloon!
Guests took in the sights, learned more about their potential future neighbours, and enjoyed a range of activities including a LEGO Play Zone, jumping castle and food trucks.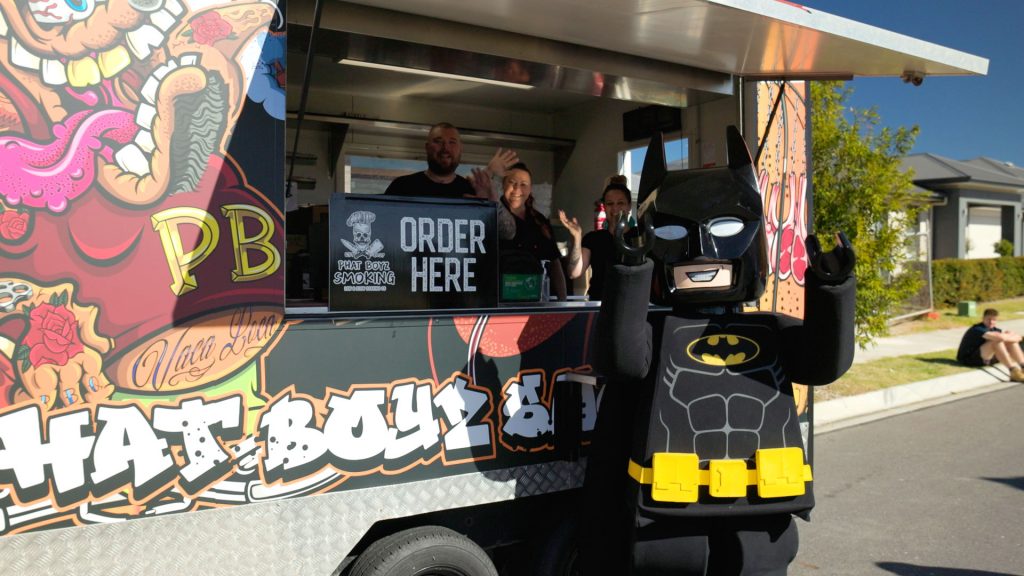 Brisbane office opens its doors
ID_Land's Queensland team officially has a new home, moving into a new office at 25/307 Queen St, Brisbane City Queensland 4000 as of early July.
The new space will allow the team to continue looking for new acquisitions, delivering lots at Dawn Walloon and managing our growing operations in Queensland.
Looking ahead
The next six months are going to be big for our team, as we gear up to launch our newest project – The Crescent in South Morang – prepare to sell-out Elements in Truganina, which launched in 2014, and gear up for more community events, activations and activities in the warmer months.
The Crescent will bring together 113 townhomes within a 5-minute walk of Middle Gorge Station, a 5-minute drive to Westfield Plenty Valley and a short trip to parklands, attractions, and amenities.
We're also gearing up to complete works on the first homes at Yarraville Place, preparing to deliver the first stages at Dawn Walloon and The Reserve, construction is due to complete in the final Stages of Amber and Rosewood, the final stages of Attwell, Elements and Willow will hit the market, and the Glenlee Regional Park will open soon – as will the Willow display village, which will be ready to welcome visitors in spring.